10 Fun Things to Do in Boston in July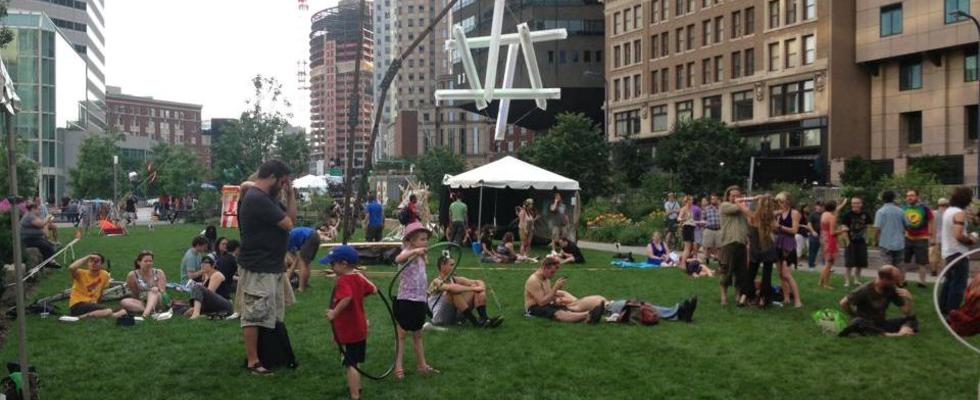 10 Fun Things to Do in Boston in July
School's out and summer is officially here! Celebrate with concerts, free movie screenings, and festivals throughout the Boston area, from Fenway Park to Revere Beach to Downtown Lowell. We've picked the top ten kid-friendly happenings this July. Think we missed one of your faves? Let us know in the comments section!
---
1) Spend the holiday weekend listening to lively music and watching spectacular fireworks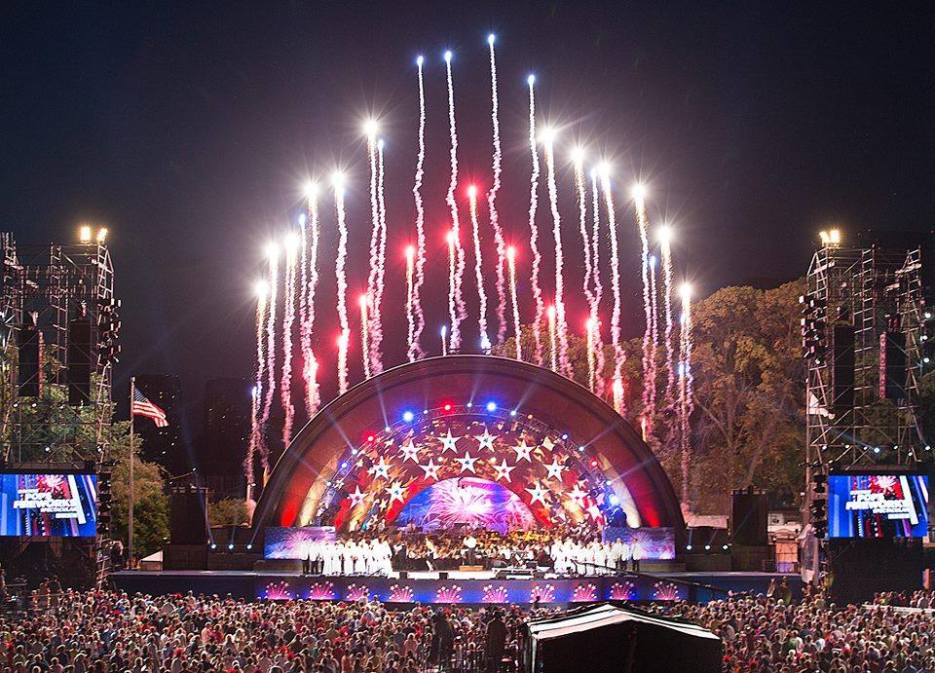 From a performance by the Beach Boys to a dazzling fireworks show, the whole family can enjoy Fourth of July weekend for free at the Boston Pops Fireworks Spectacular. Start the musical fun on July 3 at 8:30pm, and come back on Independence Day at noon to hear real cannons, live church bells, and a special musical score arranged to complement the fireworks show. Get more info here.
Update: The Boston Pops fireworks show and concert have been moved up to Thursday, July 3 at 8pm due to weather.
Cost: Free.
---
2) Watch favorite family flicks every Saturday at the Pru
The past few years brought us some great kid-friendly original films and sequels, from Frozen to Smurfs 2. Experience them all over again (for free, no less!) at the Magic 106.7 Family Film Festival at the Prudential Center's South Garden. Screenings take place at 6pm every Saturday (July 5, 12, 19 and 26). Check the website for the movie schedule.
Cost: Free.
---
3) Entertain the kids with free Friday movies at the Hatch Shell
Make a family picnic, grab a big blanket and head over to the Hatch Shell every Friday in July (minus July 4th) at sunset to watch a new flick, an old favorite or a classic book turned movie. Catch Despicable Me 2 on the 11th, The Goonies on the 18th, and Cloudy with a Chance of Meatballs 2 on the 25th. Shows continue into August with The Lego Movie and Frozen. Click here for more information.
Cost: Free.
---
4) Eat ice cream and listen to live music at the WGBH FunFest
On Saturday, July 12 from 10am to 4pm, kids can grab ice cream, then take photos with PBS characters including Arthur, Clifford and Curious George at the WGBH Studios. Also on the agenda: Performances by kid friendly musicians like Josh and the Jamtones and The WhirlyGigs. Click here for the full schedule of performers.
Cost: $10 each, $35 for family of four.
---
5) See Boston's next big baseball stars at Fenway Park
Human and canine baseball fans alike are invited to see Red Sox prospects play at Futures at Fenway on July 13. Gates open at 2pm and first pitch is at 3:30pm, followed by a showing of Field of Dreams 30 minutes after the game. Join in the interactive fun with kids' activities and doggie events. Click here to grab your tickets before they sell out.
Cost: $15.
---
RELATED: Where to Watch the July 4th Fireworks in Boston
---
6) Feast your eyes as sand transforms into majestic art at Revere Beach
Put on your bathing suit, pack some sunscreen and head over to the annual Revere Beach National Sand Sculpting Festival. Listen to live music and eat from gourmet food trucks as 15 international master sand sculptors compete for the first prize. The event takes place from 10am to 10pm July 18 and 19, and 10am to 6pm on July 20, and will also feature interactive exhibit booths and fireworks. Kids can become master sand sculptors, too, with lessons given throughout the day.
Cost: Free.
---
7) Immerse yourself in music and arts at the 28th Annual Lowell Folk Festival
This fest kicks off with a parade in downtown Lowell on Friday, July 25 at 6:45pm, with music continuing into July 26 and 27. Listen to traditional music, browse authentic crafts and art pieces, enjoy fun family activities and sample a variety of ethnic foods. Click here for locations and a full schedule of events.
Cost: $10 donation.
---
8) Take a musical journey around the world without leaving Copley Square
Dancing shoes are needed for this event: At the Boston Summer Arts Weekend (July 26 and 27), families can enjoy an awesome lineup of bands (everything from folk and classical to blues and jazz), dance performances and culture programs. After, feed hungry bellies with variety of delicious dining options. Click here for a full schedule.
Cost: Free.
---
9) Get creative at FIGMENT on the Rose Kennedy Greenway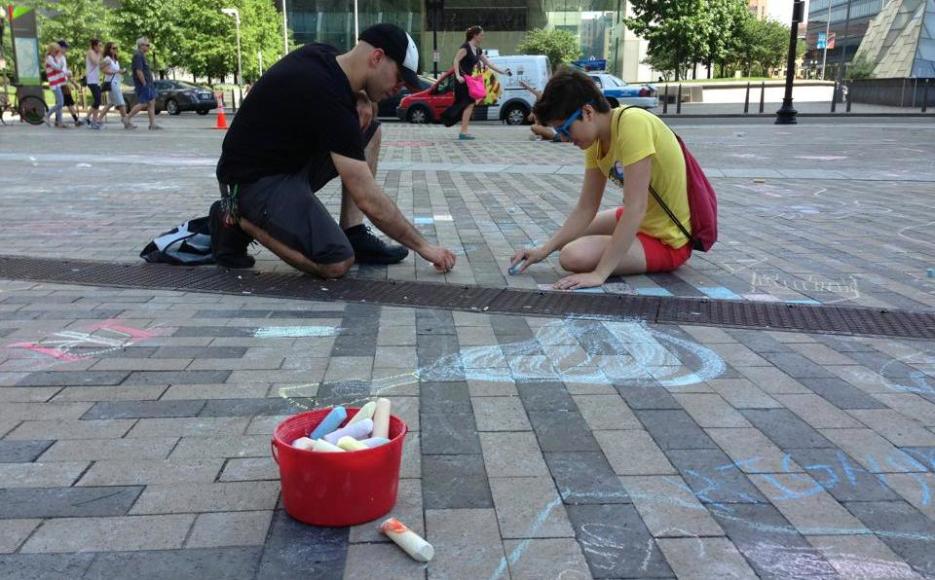 Bring along your creative kiddies for a free weekend of interactive art and music on July 26 (11am to 11pm) and 27 (11am to 6pm). During the weekend, kids and parents can work on a variety of collaborative art pieces, from chalk masterpieces to glow-in-the-dark extravaganzas. Click here for more info.
Cost: Free.
---
10) Dig into savory seafood at the Boston Seafood Festival
On July 27, your family can head to Boston Fish Pier for incredible chef demonstrations and lessons on sustainability and nutrition at the Boston Seafood Festival. Seafood lovers will gather to celebrate the 100th anniversary of the oldest working fish pier in America with fabulous face paint and fantastic fishy fun. Buy tickets on the event's website.
Cost: $10 (children 12 and under are free).
---
By Elle Wisnicki of the Mommy Nearest Team; photos by Boston Pops, Fenway Park and Figment Boston